DIY World Records: Resource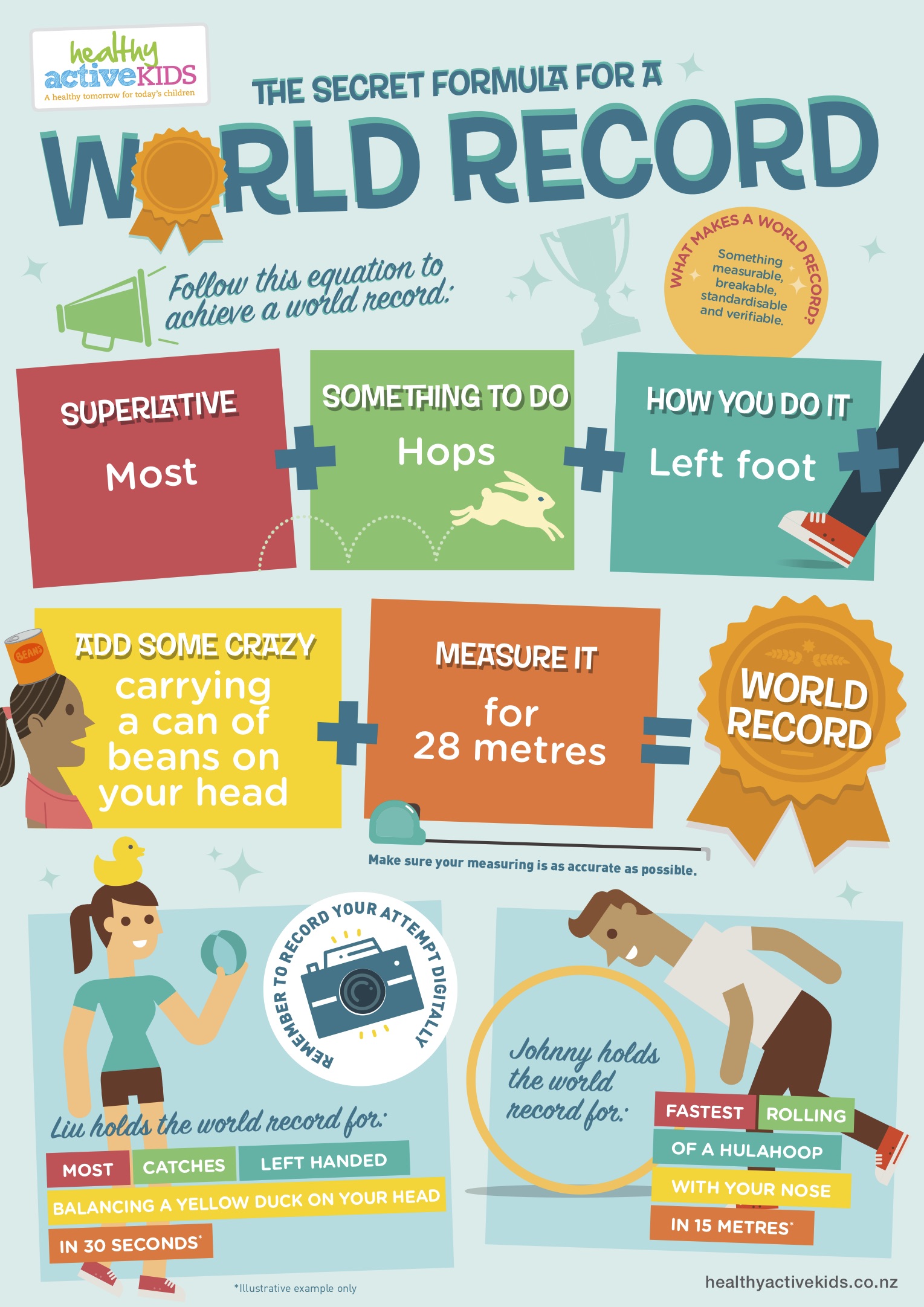 DIY World Records: Resource
This a digital product immediately available upon checkout
Statistical Investigation: Using a set formula to plan, conduct and collect data to support a world record attempt.
THIS TEACHER RESOURCE CONTAINS:
1 x The Secret Formula for a World Record Fact Sheet
1 x Can everyone in our class become world record holders in one day?
5 x DIY World Record Brainstorming Cards
1 x DIY World Record Pennant Flag
1 x DIY World Record Definition Card
NZ CURRICULUM LEARNING:
Determining appropriate variable and data collection methods.
Using appropriate scales, devices and metric units for length and time.

Demonstrating consistency and control of movement in a range of situations.